States, Cities, and Countries
Highlights
Scroll below the selected highlights for the full set of indicators.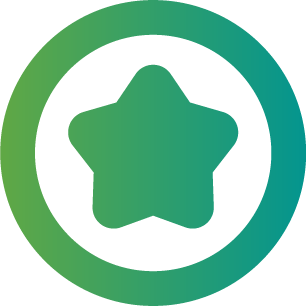 City Rankings
San Francisco, Seattle, and Washington have demonstrated the most leadership for cities in prioritizing energy efficiency.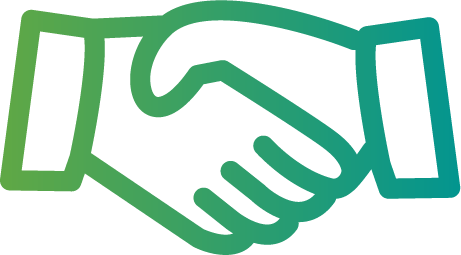 State Rankings
California, Massachusetts, and New York lead the nation on establishing strong energy efficiency commitments.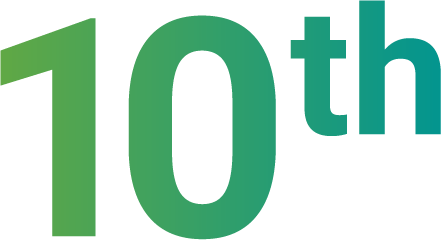 Global Rankings
The U.S. ranks 10th for energy efficiency deployments globally.
State Scorecard Rankings
U.S. states are accelerating their energy efficiency efforts
2022 State Scorecard Rankings
Source: ACEEE (2022), The 2022 State Energy Efficiency Scorecard
DETAILS
Efforts to advance clean energy goals continued to lag following the global pandemic. Annual savings from ratepayer-funded electric efficiency programs dipped slightly lower (2.43%) in 2021 compared to 2020. Savings totaled approximately 26 million megawatt-hours, enough to power almost 2.4 million homes for a year.
California was an energy efficiency leader thanks to its adoption of advanced clean energy building codes, stringent vehicle emissions standards, and industry-leading appliance standards. Seventeen states and the District of Columbia have adopted California's low-emissions vehicle regulations. This most improved state in 2021 was Maine, which signed laws to promote electrification and decarbonization for affordable housing, adopted energy- and water-saving standards for more than 15 products, and continues to invest in weatherization and heat pump incentive programs. The state has also developed a Clean Transportation Roadmap to equitably advance electric vehicle adoption. State-driven appliance standards also remained extremely important: state standards have been critical to helping consumers save on utility bills and spurring adoption of stronger national standards. Maryland, New Jersey, Oregon, and Washington have passed efficiency standards for up to 17 types of products, and New York is expected to adopt appliance standards through a rulemaking process by the end of 2022.1
City Scorecard Rankings
U.S. cities are prioritizing energy efficiency
2021 City Clean Energy Scorecard
Source: ACEEE (2021), City Clean Energy Scorecard
Top 10 cities
San Francisco
Seattle
Washington
Minneapolis
Boston
New York
Denver
Los Angeles
San Jose
Oakland
11-20
Portland
Chicago
Philadelphia
Austin
Atlanta
San Diego
Chula Vista
Hartford
Sacramento
Saint Paul
21-40
Pittsburgh
Orlando
Phoenix
Honolulu
Baltimore
Providence
Long Beach
Columbus
St. Louis
Aurora
Albuquerque
Las Vegas
Grand Rapids
Houston
Salt Lake City
Kansas City
San Antonio
Cleveland
Madison
Riverside
41-60
Boise
Charlotte
Knoxville
Dallas
Cincinnati
Nashville
Fresno
Richmond
Miami
Springfield
St. Petersburg
Rochester
Buffalo
Milwaukee
Worcester
New Haven
Bakersfield
Colorado Springs
Louisville
Memphis
61-80
Reno
Detroit
Oxnard
Indianapolis
Raleigh
Des Moines
Stockton
New Orleans
Mesa
Bridgeport
Tucson
Fort Worth
Newark
Syracuse
Virginia Beach
Dayton
El Paso
Toledo
Charleston
Jacksonville
81-100
Tampa
Henderson
Tulsa
Oklahoma City
Akron
Birmingham
Winston-Salem
Allentown
Omaha
Columbia
Greensboro
Lakeland
San Juan
Little Rock
Augusta
Provo
McAllen
Cape Coral
Wichita
Baton Rouge
DETAILS
A number of U.S. cities also lead in their commitment to energy efficiency and renewable energy. According to the ACEEE City Clean Energy Scorecard, the top performer in 2021 was San Francisco, followed by Seattle, Washington, Minneapolis, Boston, New York City, Denver, Los Angeles, San Jose, Austin, and Oakland. Between May 2, 2020, and July 1, 2021, the cities took at least 177 new actions to advance clean energy. While the COVID-19 pandemic led many cities to delay or modify work they had planned for 2020, cities increased their clean energy work in late 2020 and early 2021. Rankings were based on local government operations, community-wide initiatives, buildings policies, commitment to racial and social equity, energy and water utilities programs, and transportation policies.2
International Scorecard Rankings
Energy efficiency ambitions vary internationally
2022 International Energy Efficiency Scorecard
DETAILS
The ACEEE International Scorecard scores and ranks the energy efficiency deployments of the 25 top energy-consuming countries in the world, which collectively represent 82% of all energy consumption and over 80% of the world's GDP in 2014, on the basis of 36 policy and performance metrics.
France led with an overall score of 74.5 out of 100 possible points, and also earned the top spot in the transportation category. The remaining top five were the United Kingdom, Germany, the Netherlands, and Italy. No country achieved a perfect score, and the average score declined slightly from 2018, indicating that countries have achieved limited progress in the past few years. Energy efficiency is an important tool to address climate change and reduce energy consumption. Countries will need to step up their efforts to make progress on their climate goals.3